---

Joana Mouskouri , alternative daughter Mr and lady Constantin Mouskouri.Nastal 13.10.1934 on island Crete.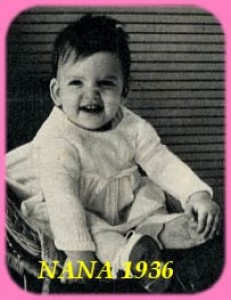 When the were Nane 2roky family moved to Athens,where p.Mouskouri worked like projector at cinema in the open air.Family lived on a small house behind filming cloth.
Nanina mother hoped as though will stop operatic songstress.Both girls were written out in Athens to the school of music,where learn singing.Nana later happen international superstar.Jenifer her sister discontinue along in music.
When the II.world.war hited Greece,was life extremely difficult.Therefore already p.Mouskouri couldn't allow musical education his daughters.Her mother she wanted to he went on to say in studio.Even if her sister Jenifer seem be more gifted,discontinue in musical education.In reality had Nana one glottic ligament normal and second glottic ligament thick...straightening with two glottis.This unusual reality matches her hoarse spoken voice and at the same time her high sounding tone in singing.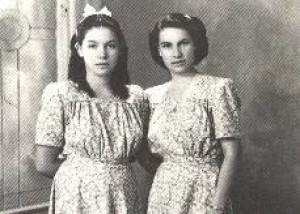 One teacher saw in Nane special talent that is why optionally offered to as though will pay Nane schoolfee.In r. 1950 began study classical music with a view to will wash . Nana studied 8 years.Friends her persuaded to felt sing Jazz.Began sing in small night companies in Athens.When the about it learned her professor that the here music regarded as worthless,had to leave school.Nana left conservatoire v. r. 1958 and began sing in Zaki club in Athens.Sang repertoire Elly Fizgeraldthat the was her design.There so meeted with Greek skladatelemManos Hidjakisemthat the was her original voice thunderstruck.Began for her write music and became a her counsellor.Advised her sing Greek ditty and as though success receipt alone.
In the year 1959 for her wrote song drip Iparchi Agapi minethat the got first money on Greek lyric festival.
Herewith entered to the subconsciousness.Then got offer zucastnit festival in Barcelone.S song Xypna Agapi mine won top.It was her first money except Greece.
In one club her heard sing Harry Belafonte.Was her so enthusiast as though arbitrated support her in singing.Nana travelled round the world with Harrym several years.

Fecit personal music group " Athenians" her bandmaster was George Petsilas,who became her husband,be born them two children,Nikholas and Elen.
Nana and George later divorced.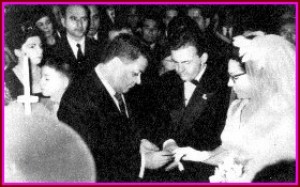 Nany path worldwide uprose.Become popular television star in England.Her concerts were always sold out (and continue to be).Doted Nana issued over 800 albums and thrash numerous awards all the world over.
Her fans travels all the world over only so that they could visit her concerts.A she usually poisons all time by fans.Is that a beautiful lady how mentally so bodily.
Love for babies Nanu know how to on October 1993 until UNICEF,where become ambassadoress.Much their concerts does on behalf those organization.
Finds also time on visit hospitals to convinced how useful work this organization does.In r. 1994 Nana functions in policy.Is elect to the European parliament representing Greece.
Nana here functions 4 years.
In r. 1997 Nane Moskouri imparts parleyvoo president Jasgues Chirac order " Chevalier of the legion of Honoe"as well in r. 97 is given price UNICEF " World Children Award",distinction embrace from arm Harry
Belafonte.
In r. 1999 ends it's membership of European parliament.
His tour on year 2000 must in part take off,on April hereof year slip off on icy ground before its house and few weeks must lay in hospital with intricate cracked joint on finger.In the end but all concerts replaced.
Nana behind its path on sang 1350 song :In German,
English,French,Greece,Spain,
Holland,Pretorijsky,Hebrew.....on the whole 11 languages.

Odzpivala 100 concerts yearly. Have been sold over 200milionu boards in all lands,got over 300 gold and diamond boards